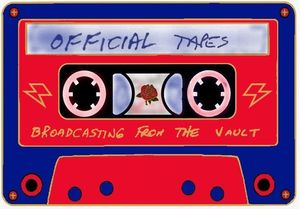 Beyond Description. . . 
Grateful Dead guitarist/vocalist Bob Weir scheduled two shows at New York's Radio City Music Hall to celebrate the 50th anniversary of his debut solo album, Ace. The pair of shows are set for April 2nd and 3rd with additional special guests who will be announced leading up to the celebration. 
"Live in Colorado" has been released by Bobby Weir & Wolf Bros. Recordings from Colorado shows in June of 2021. 
April 23rd will be Record Store Day. It's a celebration of independent record shops. Grateful Dead's 4/8/72 London show and Jerry Garcia Acoustic Band's Ragged But Right will have a limited release and available at local record shops. 
The Grateful Dead Scholars Caucus was recognized at the 43rd Annual Southwest Popular/American Culture Association Conference in Albuquerque, New Mexico. Scholars and academics from various universities and institutions presented and participated on a wide range of subjects: from video games to horror movies, from Harry Potter to the Grateful Dead. The Grateful Dead Scholars Caucus celebrated their 25th year. 
The Tonight Show host, Jimmy Fallon, made a surprise appearance at Brooklyn Bowl Nashville a few weeks ago. Fallon handled lead vocal duties in fronting Grateful Dead tribute act The Stolen Faces on covers of "Tennessee Jed" and "They Love Each Other." 
The Setlist. . . 
Black-Throated Wind 6:07 
1972-04/08 WEMBLEY EMPIRE POOL, London, England 
Steppin' Out With The Grateful Dead: Europe '72 
Tennessee Jed 8:18 
1973-10/29 KIEL AUDITORIUM, St. Louis, Missouri 
Listen To The River: St. Louis '71 '72 '73 
Looks Like Rain 9:53 
Bobby Weir & Wolf Bros 
Live In Colorado 
Deep Elem Blues 6:59 
1987-10/27 LUNT-FONTANNE THEATER, New York City, New York 
Ragged But Right 
Bird Song 7:38 
1980-10/14 WARFIELD THEATRE, San Francisco, California 
The Best Of The Grateful Dead Live (2018 Remaster) 
Franklin's Tower 5:38 
1980-10/25 RADIO CITY MUSIC HALL, New York, New York 
The Arista Years