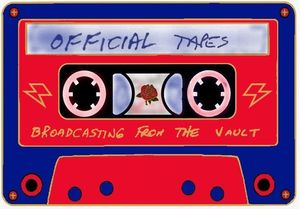 The Tapes are uploading! 
Beyond Description. . . 
We check in with the Owsley Stanley Foundation! Owsley, also known as Bear, was an audio engineer and chemist. He was a key figure in the San Francisco Bay Area hippie movement during the 1960s and played a pivotal role in the decade's counterculture. Plus, he was the Grateful Dead's soundman. 
Bear recorded many Grateful Dead shows. The Owsley Stanley Foundation talk about how some of these recordings were stored in banana boxes!? 
The latest release from the Grateful Dead vault - Dave's Picks Vol. 43 - was a banana box classic. 
The Foundation discusses highlights from the recent release, the Dave's Pick series, and the release process. 
The Setlist. . . 
Hey Little One 5:03 
1966-03/12 DANISH CENTER, Los Angeles, California 
Grateful Dead Origins 
Little Sadie 3:57 
1969-12/26 McFARLIN MEMORIAL AUDITORIUM - SOUTHERN METHODIST UNIVERSITY, Dallas, Texas 
Dave's Picks Vol. 43 
Big Boss Man 6:59 
1969-11/02 LIVE AT FAMILY DOG AT THE GREAT HIGHWAY, San Francisco, California 
Dave's Picks Vol. 43 
Cumberland Blues 5:14 
1970-02/02 FOX THEATRE, St. Louis, Missouri 
Dave's Picks Vol. 06 
Beat It On Down The Line 3:55 
1974-02/23 WINTERLAND, San Francisco, California 
Dave's Picks Vol. 42 
Turn On Your Lovelight 14:54 
1969-12/26 McFARLIN MEMORIAL AUDITORIUM - SOUTHERN METHODIST UNIVERSITY, Dallas, Texas 
Dave's Picks Vol. 43