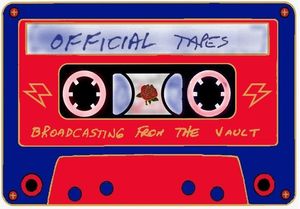 Beyond Description. . . 
We jump into Listen to the River! The Grateful Dead take a look back at their St. Louis legacy with a new box set: LISTEN TO THE RIVER - St Louis 71, 72, 73 
The 20-CD Limited Edition Set is out now and features seven previously unreleased concerts recorded live in St. Louis between 1971 and 1973. 
The Set List. . . 
Beat It On Down The Line 3:54 
1971-12/09 FOX THEATRE, St. Louis, Missouri 
Listen To The River: St. Louis '71 '72 '73 
Deal 5:50 
1971-12/10 FOX THEATRE, St. Louis, Missouri 
Fox Theatre, St. Louis, MO 12-10-71 
Don't Ease Me In 4:43 
1972-10/17 FOX THEATRE, St. Louis, Missouri 
Listen To The River: St. Louis '71 '72 '73 
Jack Straw 5:16 
1972-10/18 FOX THEATRE, St. Louis, Missouri 
Listen To The River: St. Louis '71 '72 '73 
Dire Wolf 4:42 
1972-10/19 FOX THEATRE, St. Louis, Missouri 
Listen To The River: St. Louis '71 '72 '73 
Promised Land > 3:17 
Bertha > 6:03 
Greatest Story Ever Told 5:46 
1973-10/29 KIEL AUDITORIUM, St. Louis, Missouri 
Listen To The River: St. Louis '71 '72 '73 
Here Comes Sunshine 12:30 
1973-10/30 KIEL AUDITORIUM, St. Louis, Missouri 
Listen To The River: St. Louis '71 '72 '73