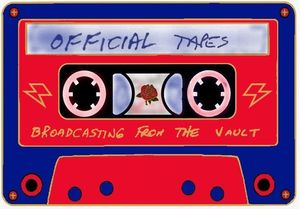 The Tapes are uploading! 
Beyond Description. . . 
We take a look back on the releases from the first half of 2022. Archival vault releases from January to June of this year. 
The three Dave's Picks releases! 
A release that came with a magazine! 
Two solo releases from members of the Grateful Dead! 
A "Record Store Day" release! 
The Setlist. . . 
Casey Jones 4:39 
1969-11/02 LIVE AT FAMILY DOG AT THE GREAT HIGHWAY, San Francisco, California 
Dave's Picks Vol. 43 
Me And Bobby McGee 6:08 
1974-02/23 WINTERLAND, San Francisco, California 
Dave's Picks Vol. 42 
Friend Of The Devil 3:37 
1972-10/19 FOX THEATRE, St. Louis, Missouri 
Mojo Magazine June 2022 - From The Bay To The Pool 1971-1978 
Short Life Of Trouble 3:46 
Jerry Garcia Acoustic Band 
1987-10/27 LUNT-FONTANNE THEATER, New York City, New York Ragged But Right 
Deal 5:48 
1977-05/26 BALTIMORE CIVIC CENTER, Baltimore, Maryland 
Dave's Picks Vol. 41 
Hard Rain's A-Gonna Fall 9:45 
Bobby Weir & Wolf Bros 
Live In Colorado 
The Harder They Come 16:31 
Jerry Garcia & Merl Saunders 
1974-11/02 KEYSTONE, Berkeley, California 
GarciaLive Vol. 18