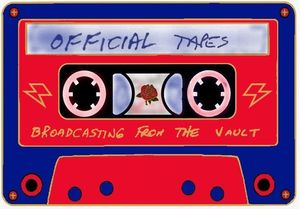 Beyond Description. .  . 
We get pumped for Dave's Picks 42! We hear music from the same run of shows at the Winterland in '74. 
The Jerry Garcia vault has been opened once again for GarciaLive Volume 18: November 2nd, 1974 Keystone Berkeley, a live archival release featuring the full, two-set Jerry Garcia & Merl Saunders concert. GarciaLive Volume 18 is due out June 10. 
Rick Turner joined the Great Jam In The Sky. .  . 
Turner got his start with the Dead by inlaying one of Phil Lesh's bass guitars. He traveled with the band on several tours, innovating concert sound by placing the PA system behind the band — this approach evolved into the Wall of Sound. 
The PA system had McIntosh power amps pushing 125,000 watts through 450 drivers. It was the largest sound system at the time – about three stories high, and was noted for its engineering breakthroughs that promised to project an acceptable quality of sound for more than 400 meters.Turner said he walked a mile away from the Wall of Sound and the sound remained perfect. "People, to this day, will say it's the best live sound they've ever heard." 
Premiere Guitar magazine dubbed him as "the father of boutique guitar building." His designs often blurred the distinction between guitar making and art. Jerry's Pretzel Guitar was one such design, and was exhibited in the San Francisco Museum of Modern Art and New York City's Museum of Art and Design. Rick Turner worked with Fleetwood Mac's bassist John McVie, which led to the work with guitarist Lindsey Buckingham. Turner would often serve as Buckingham's guitar tech during the band's Rumours sessions. 
In 1978, Turner began work on the Model 1 – an instrument that has become trademark with Buckingham and his unique fingerpicking style of playing. After appraising the initial plans, Buckingham registered his interest to buy the first one off the line, and a year later had one in his possession. If Buckingham's new guitar didn't exactly make Turner a household name like Gibson or Fender, it certainly piqued the interest of guitarists around the world, and Turner's shop was off and strumming. 
In 1988 he served as President of Gibson Guitars Labs' West Coast Research and Development division. 
Turner has worked with Jackson Browne, David Crosby, Led Zeppelin, The Who, Jefferson Airplane, and John Mayer. 
Rick Turner joined the Great Jam In The Sky at the age of 78 on April 17th 
The Set List. . . 
Brown-Eyed Women 5:26 
1974-02/24 WINTERLAND, San Francisco, California 
Dave's Picks Vol. 13 
After Midnight 12:25 
1976-11/07 KEYSTONE BERKELEY, Berkeley, California 
GarciaLive Vol. 17 
Looks Like Rain 8:51 
1977-05/26 BALTIMORE CIVIC CENTER, Baltimore, Maryland 
Dave's Picks Vol. 41 
Cumberland Blues 5:43 
1972-04/08 WEMBLEY EMPIRE POOL, London, England 
Europe '72 
Drifting Too Far From The Shore 5:29 
1987-12/05 WILTERN THEATRE, Los Angeles, California 
Ragged But Right 
Drifting Too Far From The Shore 5:35 
2020-03/12 studio release 
Spirit: A Loving Tribute To Jerry Garcia and The Spritual Songs He Performed 
ReplyReply allForward