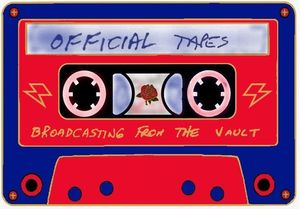 Beyond Description. . 
We talk with Howard F. Weiner (pronounced Why-ner) about his new book - "Europe '72 Revisited: 50th Anniversary of the Grateful Dead's Legendary Tour" and discuss the recently announced upcoming releases: 
LYCEUM 1972: THE COMPLETE RECORDINGS marks the Dead's largest vinyl boxed set of all time, a 24-LP collection presenting the final four shows from the tour at London's Lyceum Theatre in their entirety on 180-gram vinyl for the first time ($549.98). Limited to 4,000 copies, the set will be released on July 29 and is available now to pre-order exclusively from Dead.net for $549.98. 
LYCEUM THEATRE: MAY 26, 1972. This 4-CD set ($39.98) 
A newly remastered version of the original Europe '72 album will also be available on July 29. EUROPE '72 (50th ANNIVERSARY EDITION) arrives in 2-CD ($24.98), 3-LP ($69.98, 180-gram), streaming, and digital download versions. A special "Bozo Or Bolo" 3-LP version will see a special early release on June 3 
The Set List. . . 
Ramble On Rose 6:01 
1972-05/26 LYCEUM THEATRE, London 
What A Long Strange Trip It's Been: The Best Of The Grateful Dead 
Good Lovin' 18:40 
1972-04/24 RHEINEHALLE, Dusseldorf, West Germany 
Rockin' The Rhein With The Grateful Dead 
Greatest Story Ever Told 6:00 
1972-05/07 BICKERSHAW FESTIVAL, Wigan, England 
Steppin' Out With The Grateful Dead: Europe '72 
Playing In The Band 11:02 
1972-05/03 OLYMPIA THEATRE, Paris, France 
Europe '72: The Complete Recordings 
ReplyReply allForward