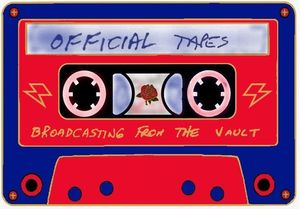 The Tapes are in! 
Beyond Description. . . 
We get into GarciaLive Vol. 18 - the latest release from the Garcia Vault. A live archival release featuring the full, two-set Jerry Garcia & Merl Saunders November 2nd, 1974 Keystone Berkeley concert. 
The latest Grateful Dead vault release is Volume 42 - a Winterland show from 1974. 
Mojo Magazine's new issue comes with a Grateful Dead CD! Mojo is a popular music magazine published monthly in the United Kingdom and many US newsstands carry the latest issues. The album: "Mojo Presents Grateful Dead: From The Bay To The Pool (Live 1971-1978)" is available with the June 2022 issue. We get into the CD! 
We talk with author, John Kilbride, who just wrote "The Golden Road: The Recorded History of the Grateful Dead." The book follows the history of the band with their official releases. With a reputation built on the band's stellar live performances, it was only in their later years and after the death of their iconic frontman Jerry Garcia, that they began the release of over 100 recordings from their vaults that documented the magic they produced on stage. This book charts the history of the band through these hundreds of releases, as well as their studio recordings and their key solo albums, that show what made this pioneering band unique. 
The Set List. . . 
Brown-Eyed Women 5:08 
1974-02/22 WINTERLAND, San Francisco, California 
Dave's Picks Vol. 42 2022 Bonus Disc 
Casey Jones 6:05 
1971-04/27 FILLMORE EAST, New York, New York 
Mojo Magazine June 2022 - From The Bay To The Pool 1971-1978 
Greatest Story Ever Told 5:42 
1973-12/06 PUBLIC AUDITORIUM, Cleveland, Ohio 
Road Trips Vol. 04 No. 3: 2011 Bonus Disc 
Truckin' 13:10 
1972-05/26 LYCEUM THEATRE, London 
The Best Of The Grateful Dead Live (2018 Remaster) 
You Can Leave Your Hat On 12:06 
1974-11/02 KEYSTONE, Berkeley, California 
GarciaLive Vol. 18 
ReplyReply allForward