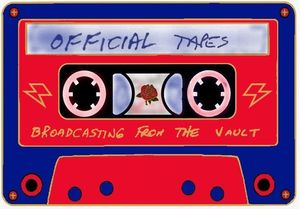 The Tape is uploading! 
Beyond Description. . . 
Back to the "New Releases" section and some of the music is "Upcoming Releases!" 
First up, Record Store Day is April 23rd. Special releases to celebrate local record stores. Collectors won't be able to find these online. 
Grateful Dead is releasing: "Wembley Empire Pool, London, England 4/8/72" 
Jerry Garcia Acoustic Band is releasing: "Ragged But Right" 
Dave's Picks Volume 42 will be released at the end of the month. The show is from the Winterland on February 23, 1974. 
Also, digging deeper in the latest Bobby Weir & Wolf Bros release: "Live In Colorado." 
The Set List. . . 
Jack-A-Roe 6:23 
1977-05/26 BALTIMORE CIVIC CENTER, Baltimore, Maryland 
Dave's Picks Vol. 41 
One More Saturday Night 5:47 
1972-04/08 WEMBLEY EMPIRE POOL, London, England 
Europe '72: The Complete Recordings 
Big River 6:45 
Bobby Weir & Wolf Bros 
Live In Colorado 
Ragged But Right 4:53 
1987-10/21 LUNT-FONTANNE THEATER, New York City, New York 
Ragged But Right 
Weather Report Suite>Stella Blue 27:30 
1974-02/23 WINTERLAND ARENA, San Francisco, California 
30 Days of Dead 2016